Feeling Lost in Your Relationship?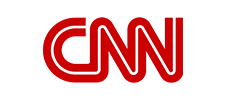 Latest Posts from The Relationship Blog
Introduction: Deciphering the Narcissistic Spectrum In the intricate tapestry of human emotions and relationships, narcissism often emerges as a prominent thread. Yet, its portrayal is frequently clouded by misconceptions and stereotypes. Are you in a relationship...
If you are ready to invest in restructuring your unsatisfying relationship patterns, look no further than Gabrielle.
Will Van Derveer, MD
Integrative Psychiatry Institute